YOUR COMPLETE WANROCKIT INSTALLATION
The WANrockIT series supports major storage protocols including Serial Attached SCSI (SAS), Fibre Channel (FC) and internet SCSI (iSCSI), as well as support for accelerating File Transfer Protocol (FTP) traffic. The following guides will contain all the steps necessary to configure typical topologies that you may wish to deploy.
FIBRE CHANNEL OR iSCSI HOSTS CONNECTED TO AN iSCSI TARGETS IN AWS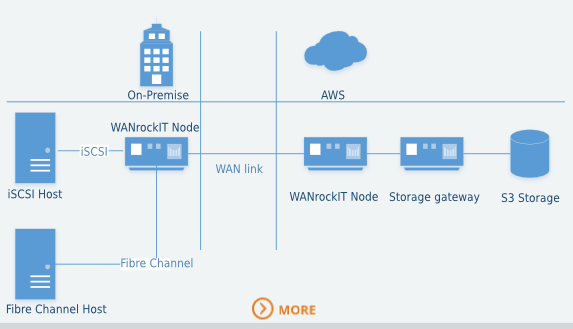 SAS, FC OR iSCSI STORAGE PRESENTED INTO AWS EC2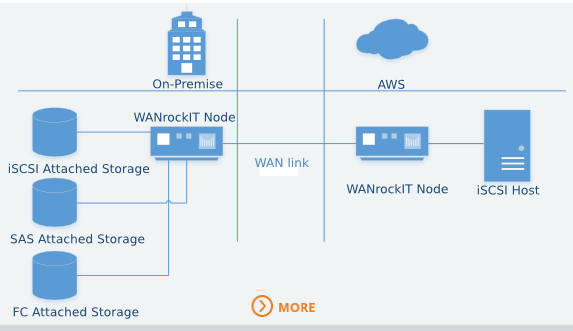 ACCELERATING AN FTP SERVER IN AWS FOR ACCESS ON-PREMISES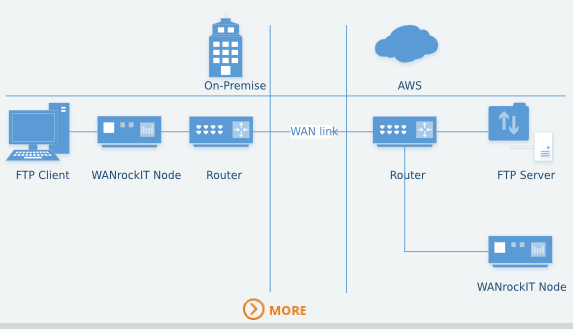 Bridgeworks have looked at the problem of data movement and come at it from an entirely new perspective. In mastering the rules of data movement over distance, Bridgeworks have now broken them to provide you with the ability to move significant volumes of business critical data in real time removing unacceptable time lags, that risk failure, delay or presents major costs to your business.